On Wednesday, we spent our day at the FSB Digital Bootcamp, held at Devizes Town Hall.
With 60 attendees and lots of caffeine flowing… we got under way…
Marketing on a Shoestring
The first speaker was Lindsey Burden-Brown, from LBB Business Solutions. Lindsey works with companies to develop skills in accountability and sustainable growth through business coaching and training.
So, Lindsey has outdone herself again, imparting a days' worth of marketing course in just 40 minutes. Speaking on the topic of 'Marketing on a Shoestring', Lindsey opened the day by putting a lot of minds at rest, pointing out that nobody can do everything. Marketing, to non-marketers, can be overwhelming, I agree, but Lindsey summed it up as "Marketing is simply sharing your passion". I cannot agree more.
So, you love your business, you're super passionate about it, how do you share that with others?
There are a couple of steps that you should start with…
Create an avatar / customer profile / buyer persona so that you know who you are talking to. Write down their likes and dislikes and give them a face. Whenever you write anything, have this customer in mind.
Plan it, don't wing it. A decent plan for all your marketing efforts will allow you to join up all your content and save yourself time and money, as well as ensuring that all your content is aimed at the right people.
Market to your avatar. Tell your customers what they want to hear, not what you want to tell them!
Take a proper look at your ideal customers and work out what they struggle with, what are their questions (that you can answer), why are they looking for help? Understanding the pain points of your customer will help you to serve them better.
Cyber Security 
Next up was Ben Johns from the Police Cyber Crime Unit. Ben covered the different types of crime that the police encounter at the moment.
Phishing – we've all seen the emails where some random prince needs £500… we should all know by now not to click on them. But as we're getting smarter, so are the criminals, unfortunately. Now they imitate banks and financial institutes to try and gain your trust. Don't click anything in these emails. You can easily hover over any links in the emails to see where the link takes you without endangering you or your security.
Malware – this is software that is set to attack your system, such as a Distributed Denial of Service (Ddos). He explained this in a great analogy… imagine you have a bakery in a small town. You serve one customer a pasty, then the next a loaf, then a cake, then a pie… A denial of service would send you hundreds of customers, all at once, trying to buy pasties. In this analogy, the business would crumble under the pressure and where your pasties used to be, they would get an error, so that the people who are real customers who want a real service would not be able access the business.
Ransomware – the message that says you've been hacked and your files have been encrypted. Like the name suggests, it demands a ransom to unencrypt or 'free' your files. Don't ever pay the ransom was the message. Contac the Cyber crime unit immediately.
He talked about protecting your systems and your infrastructure. Protection can start as simply as being vigilant about opening email attachments or plugging in your phone into an office computer to charge it.
At the previous Digital Bootcamp, we covered passwords and how to make a safe one memorable. The speaker's example was to use something that only you would remember:
              Password: MfCwArFf218

              Password reminder: Red Car

              How to come up with it: My first car was a red ford fiesta in 2018
How clever!
Making Sure your Business is Found Online
Next up, it was my turn, RA Digital.
My topic was "Making Sure your Business is Found Online". A nice, small topic then!
With social media being covered by other speakers and marketing having been covered by LBB earlier in the day, I focussed on the other elements of online, the biggie being websites and how to get them noticed!
We looked at how to make your website offer a good user experience. We looked at some bad websites and how to improve the UX (User Experience). The main take away from this part was that you should look at your website as though you are one of your customers. You need to step away from everything you know about your brand, services and company and pretend you are seeing your website for the very first time:
Is it easy to see what you need to do?
Can you find the info you need easily?
Can you physically read everything – dark on light recommended!
We looked at the 3 types of SEO that can be used to show Google what your website is about and how to ensure that you get the right traffic.
We covered some free tools that can speed things up for small businesses who don't have 30 hours a week to spend on marketing! Here's the main ones we looked at:
How to Market Yourself on LinkedIn
James Potter, The LinkedIn Man, was as active and captivating as ever. His not unlike Lee Evans style of presenting got his one main point across very simply
BE YOURSELF.

ACT NORMAL.

REMEMBER THAT YOU ARE A PERSON.
The idea of LinkedIn is that is the technical version of recommending people to your friends, like you've always done. This platform simply allows you to reach a lot more people, a lot more easily. Have a personality and be active. But remember, LinkedIn is a social network, not social media. Its for professional networking, not for posts about your dinner (unless you're a chef, maybe!).
Advertising on Facebook
Last, but not least, Victoria from The Wedding Business Circle shared her secrets about advertising on Facebook with us.
A whistle-stop tour of the things that Facebook will and won't look at when working out who to show your posts to:
DO:
Showcase your business without selling
Use video – live streaming is the number 1 method for engagement
Talk WITH your customers, not AT them
Be consistent with your messages – lack of consistency won't be promoted by FB
Remember that Facebook wants to provide a good experience to its users so it will promote meaningful content, conversations, honest engagement…
DON'T:
Sell, sell, sell – promotional posts will have their reach capped
Forget you're a person, talking to another person – posts with no personality will be muted
Repeat content – you wouldn't do it in a conversation, so why on social media?
Ask people to like/tag/share (known as engagement baiting) – won't be
Housekeeping (Profile)
Profile image – don't use your logo! People buy from people!
Cover image – showcase your team/event, not salesy & add a description/web link
About you – tell people about you! Share your passion.
Call to action – Tell people what to do next. Have a 'Contact Us' or 'Send us a Message' button.
Tabs – look at your page as a visitor – what is seen first, does the 'flow' work?
The whole day was packed with information and was very worthwhile attending. There is always something to learn from networking and boot camp events, even as a speaker. The people who attend are all looking to further their networks, their connections and it's a great place to talk business.
The FSB regularly holds events, you can keep an eye out for the South West Events here.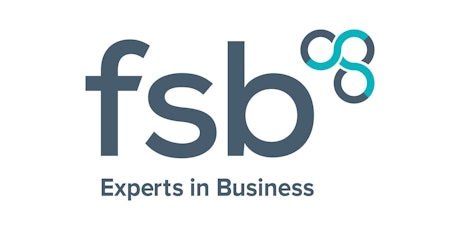 Don't forget, if you're a small business and you want any help with anything digital, just drop us an get in touch.